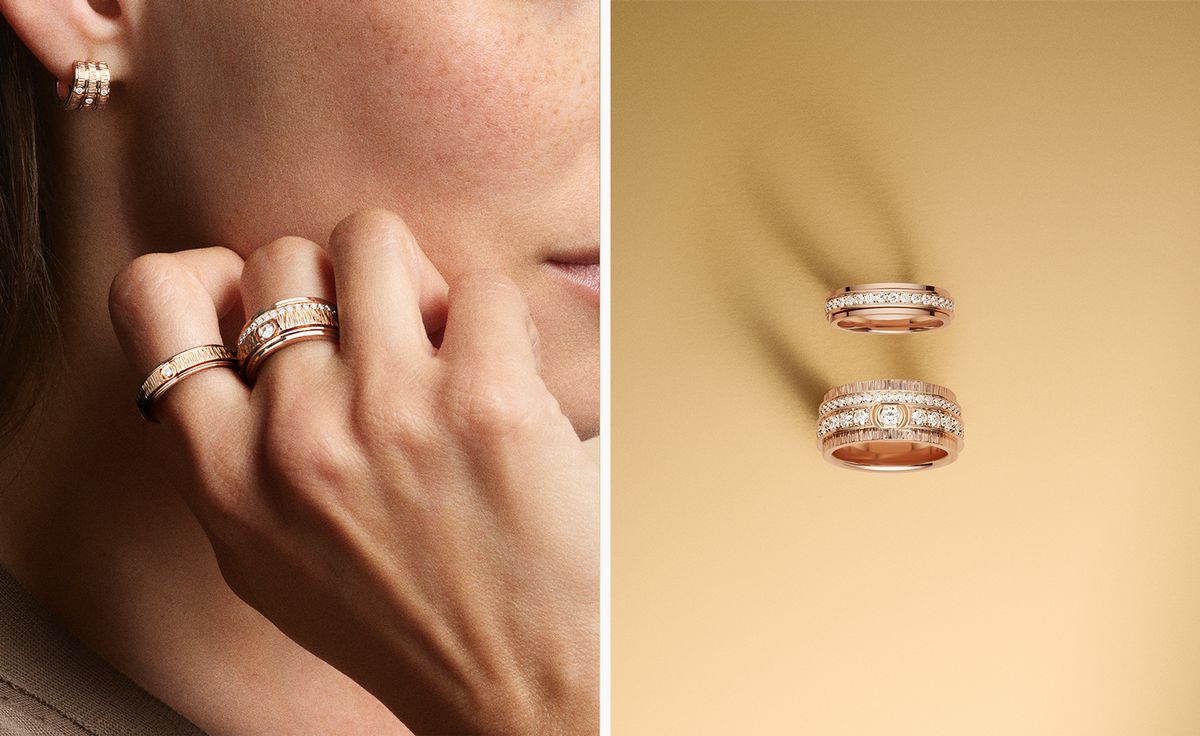 The new twist in fine jewelry: Piaget Possession rotating rings
Traditional design codes are revisited in the new Possession high jewelry collection by Piaget, with rings that rotate on their axis combining playfulness and precious materials.
'Decor Palace is at the center of this collection of rings. It is a unique Piaget gold finish that showcases the house's mastery and heritage in goldsmithing, the sophistication of detail and the art of enhancing light," says Cynthia Tabet, Product Director Piaget. 'In addition to this unique marker of brand identity, the new Possession rings sublimate two major product signatures of the Possession collection: the rotating movement and the Possession setting, both at the center of the Possession story.'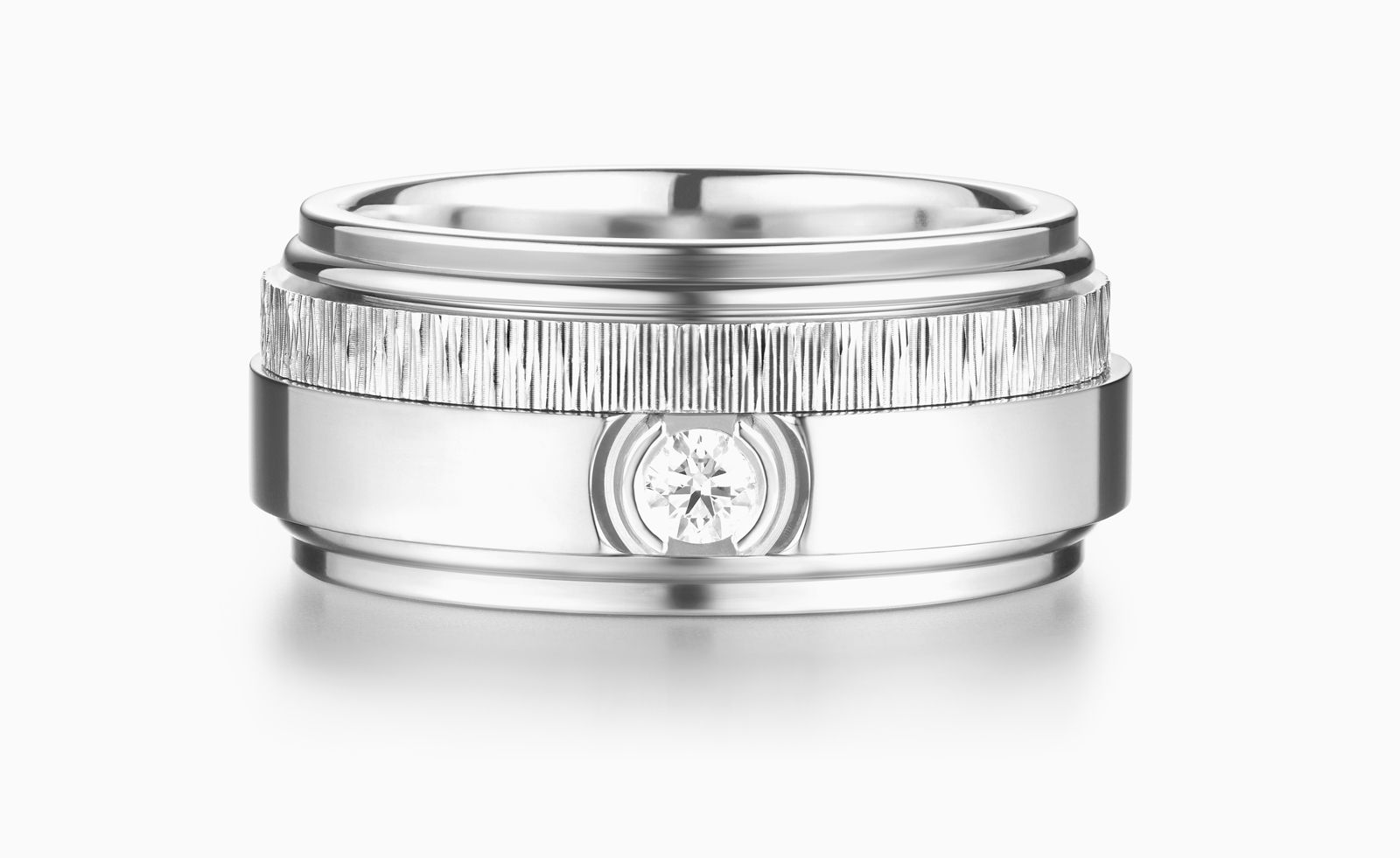 It's a story that dates back to the early 1960s, when Piaget introduced the Décor Palace technique in an exploration of the possibilities of gold craftsmanship, resulting in a temptingly tactile gold finished with irregular streaks. Today, the collection has grown to include seven new rings and a triple earring in rose gold which all contain rotating parts, staying true to the collection's original identity.
"Palace Décor is an ornamental etching technique that can be applied to a piece of gold to increase its luster," says Tabet. "It's an ode to the solar spirit of the house. Literally overflowing with energy, it spreads chic vibes to those who wear it. The challenge was to work this decoration on a rotating ring while finding the right pattern to optimize the shine. Palace Decor is unique and mastered internally within the jewelery workshops of our manufacture.'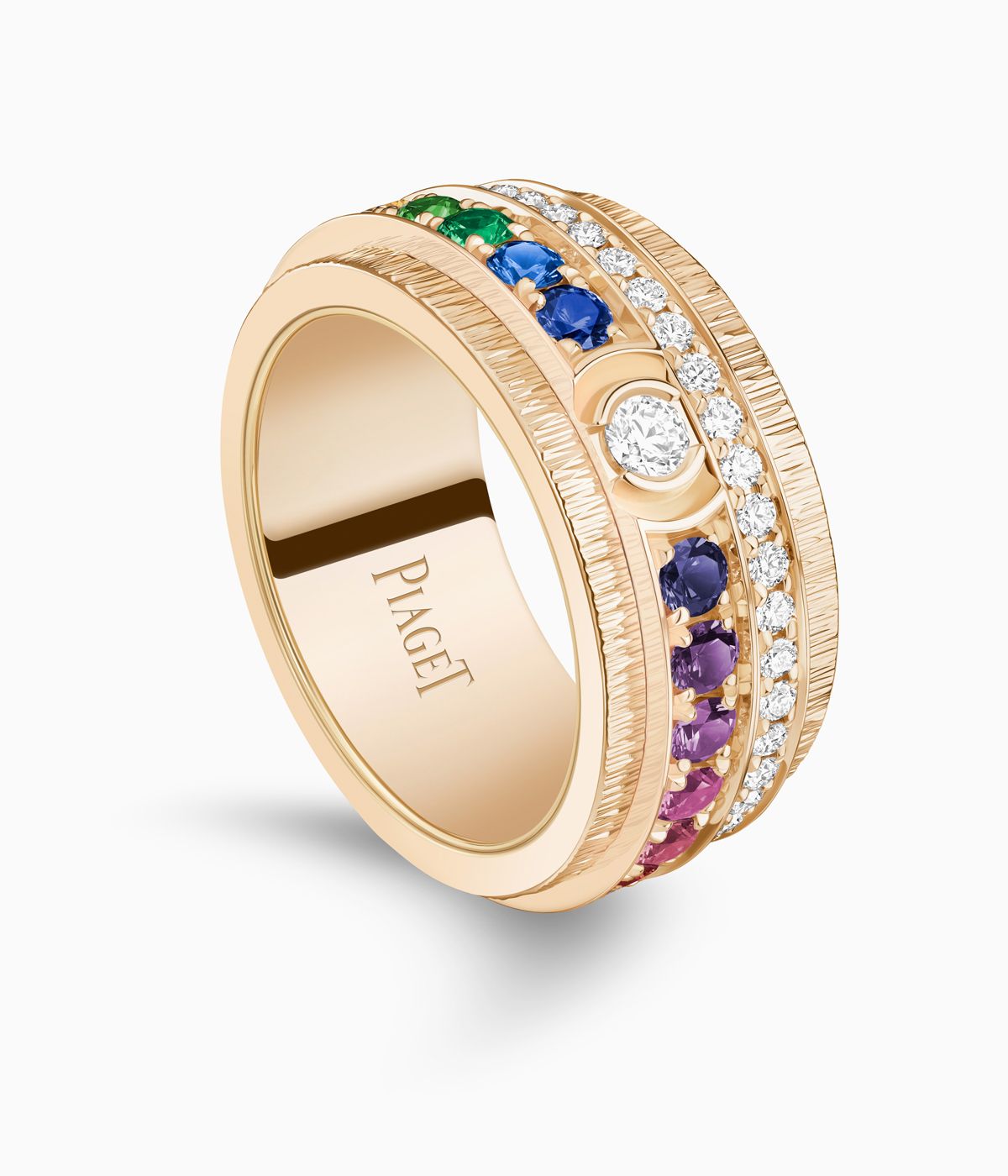 Diamonds in half-moon settings form a brilliant foil for the richly textured ribbons of gold. "Possession, through its unique rotating signature, creates a bridge between Piaget the watchmaker and Piaget the jeweler," adds Tabet. 'From the mastery of movement to jewelry in movement, Possession, by its unique and ritual gesture, reminds us of the uniqueness of the present. The Possession setting, like two parentheses around the central diamond, represents the capture of the uniqueness of a moment. To possess is to possess the impossible, to take possession of the moment and to activate life.
piaget.com