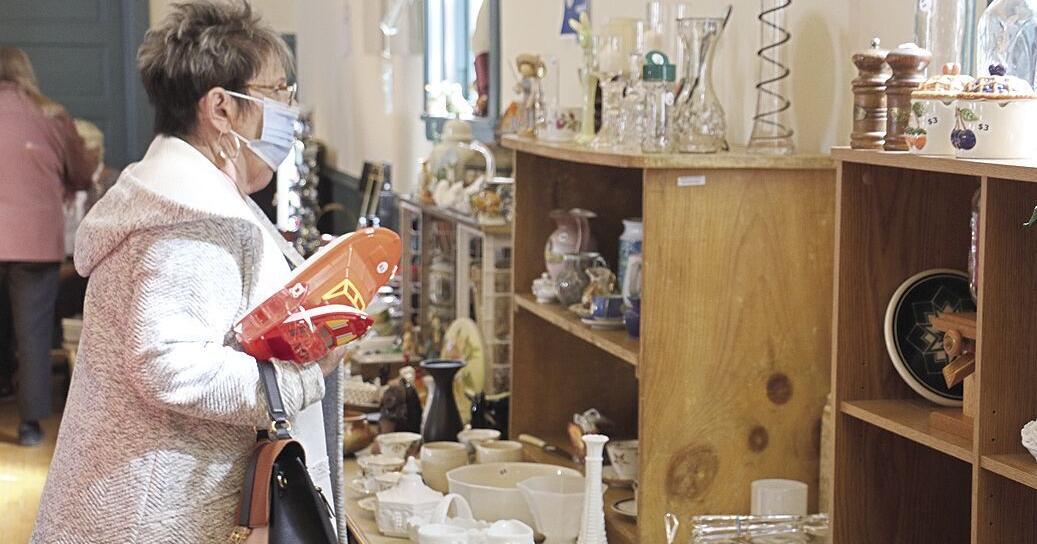 Harvest of Bargains sale returns to Green Lake on Saturday and Sunday | New
Thrasher Opera House will host its annual Harvest of Bargains sale during Green Lake's Harvest Fest weekend Saturday and Sunday.
Bargain hunter's paradise will be set up in two locations – Thrasher Opera House and Shoreline Boat Center – and will be open from 10 a.m. to 3 p.m. both days.
"There will be an impressive display of items at each location – so stop by to shop for quality items of all kinds," said Jason Mansmith, Marketing Director of Thrasher. "Who knows, maybe you'll find this unique treasure while helping support the area's community treasure, Thrasher Opera House."
The sale at Thrasher Opera House includes home decor, dinnerware sets, kitchen and dining items, glassware, handbags, jewelry, vintage items, children's furniture, plastic animals, stuffed animals, puzzles, games and seasonal items.
Meanwhile, the Shoreline Boat Center location, 540 Commercial Ave, Building No. 4, offers furniture, framed art, Christmas decor, pillows, afghans, comforters, art garden, vintage tools/tools, outdoor furniture, lamps, sporting goods, bicycles, office furniture and accessories, vintage typewriters and sewing machines.
"Please help support this wonderfully restored historic opera house by stopping by. All proceeds from the sale will benefit the historic Thrasher Opera House," Mansmith said.
For more information, call the Thrasher office at 920-294-4279.